Tuesday the 23rdFebruary, 2016, Skerries Harps GFC Clubhouse, Skerries
7 p.m. to 8.30 p.m.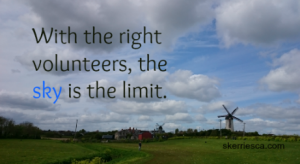 The organisers, Fingal County Council;s Community Development Office, Fingal Volunteer Centre & local partners Mourne Community Centre and ourselves, the Skerries Community Association, hope that some 30 groups will be present on the day.
The groups will set up from 5.30 and have one hour for networking until the event is opened to the public with the official Launch by Mayor of Fingal – Cllr. David O'Connor at 7 p.m.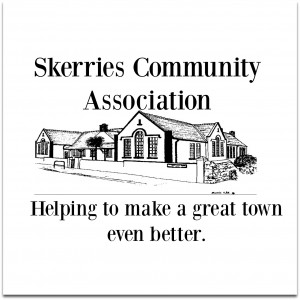 Apart from Skerries groups looking to recruit volunteers, there will be seven Countywide / National Organisations as well, such as Foróige, Jigsaw, and Bereaved by Suicide.
All those who think they might have anything between a couple of hours once-off and a few hours every day to spare should come to the Harps Clubhouse on that 23 Feb, from 7 to 8.30!
Any Skerries organisation who are looking for volunteers and are not yet on board should contact Valerie McAllorum-Byrne, Community Officer, Fingal County Council, ASAP. Her contact details are