Anyone who is over 18 and living in Skerries can become a member. The easiest way to join is by filling in our online membership form. You can also subscribe to the Newsflash:
Skerries Community Association: A quick overview
Skerries Community Association is the umbrella organisation for many of the town's hard-working groups, including the Board of Management of Skerries Community Centre, Skerries Tidy Towns Committee, Skerries Town Twinning Association, Skerries Cycling Initiative, Crann Padraig, Skerries Sustainable Energy Community Initiative, Sustainable Skerries, Skerries CoderDojo (currently dormant), Age Friendly Skerries Committee and Skerries Autism Friendly Town.
The SCA also encourages all neighbourhood groups to join the Skerries Neighbourhoods Network – and all who live in a street where there isn't a neighbourhood group or residents' association, to set one up!
Once a year, normally at its Annual General Meeting, the SCA announces the winner of the Jim Quigley Award for volunteers, in rotation to an individual volunteer, to a voluntary group, and to a young volunteer. The 2018 Jim Quigley Award winner is Skerries Youth Services.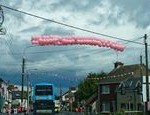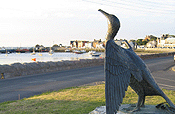 More about the SCA on our About page, Privacy Statement page, and on the page about The SCA Directors.
Follow us on Facebook – and on Twitter.
Some Skerries Walks
The Skerries Tidy Towns committee has, over the years, co-produced a number of great walks. Here are three of them.
This page was last updated February 2021