The treasure hunt TV show coming to Skerries this Summer!
Adare Productions sent us the following information and application form:
Calling all treasure hunters!
Adare Productions are looking for families to SHAKEDOWN THE TOWN (SKERRIES), in a brand new TV series for RTÉ One.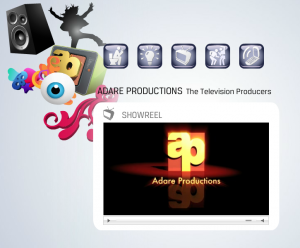 SHAKEDOWN THE TOWN command base will roll into Skerries and two teams, each consisting of 5 family members, will compete against each other to crack the clues and be the first to unlock the safe.
Each team will have 3 code breakers, aged 8-14 years old, in the command base. Meanwhile 2 adults will be chasing around their local town trying to gather the numbers for the safe's combination lock.
Clues will lead each team to several locations in and around Skerries. At each location the teams must complete a challenge to retrieve a number for the safe's combination lock.
Each family team must have 3 youngsters, aged 8-14 year-olds. So maybe you, your brother or sister and cousin can join forces with two adults, whether that's your parents / guardians, uncles or aunts.
So if you want to SHAKEDOWN YOUR TOWN, we will be interviewing potential families.
If you would like to apply, please email us at: criona@adareproductions.ie or yvonnekinsella@gmail.com
In the email you need to tell us your name, your contact number and address, along with the names and ages of the other members of the treasure hunt team.
Alternatively, you can call us on 01-284 3877 or 085 8073003.