In 2009, the final report of the Malahide & Skerries Cycling Study was published.
Also known as "The Sustrans Study," it contains many suggestions for Skerries and was based on extensive research and consultation. Skerries Cycling Initiative (one of the committees of Skerries Community Association) was crucially involved in it.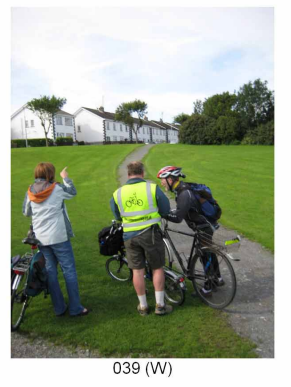 We are making it available here, so it can be used for future plans.
It is divided into four parts; part 4 contains the Skerries recommendations.
Click on the headings below to open each part in a new tab. Warning – it does not display evenly, you need to change your zoom settings; at first it might just show grey, zoom right out. Alternatively, download it to your computer and open it in Acrobat Reader. (For Windows computers, right-click on the link and select "Save Link As".)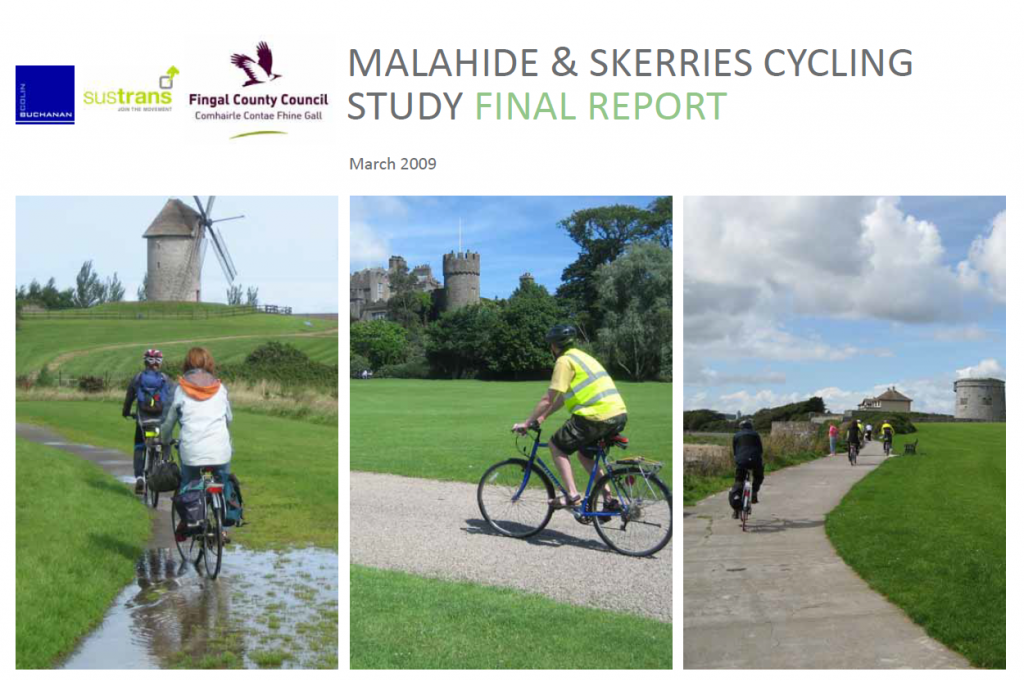 Part 1 – p. 1 to 32
Part 2 – p. 33 to 42
Part 3 – p. 43 to 66
Part 4 – from p. 67