The 2017 Annual General Meeting of the Skerries Community Association is on Friday 8 September in the Little Theatre, Skerries Community Centre from 8 p.m.
Our pre-AGM leaflet containing a review of our committees' activities has been printed and should arrive at every household before Friday 8 September. It can be viewed online here.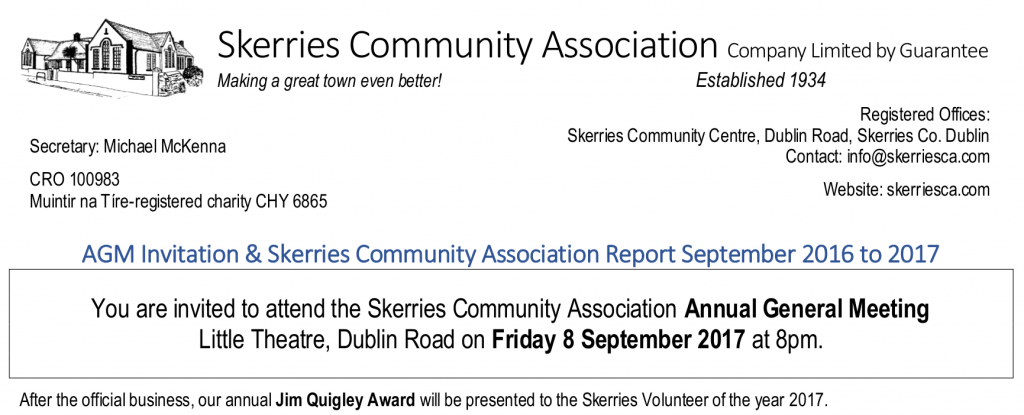 YOUR COMMUNITY NEEDS YOU!
Why not become involved yourself?!?
Attend the AGM.
Consider volunteering. Are you someone who would enjoy working with one of the SCA committees to make Skerries an even better place?
Join the SCA as an ordinary member. It costs nothing and will give the SCA a stronger voice in making the case for Skerries when negotiating with Fingal County Council and other agencies. To join online just go to the Online Membership Form.