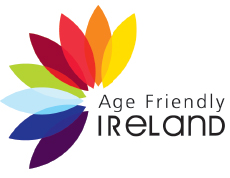 Skerries is an Age Friendly Town, i.e. a town where the community understands and responds to the needs of older people.
In December 2013, Skerries received its Age Friendly Town Charter. As part of the process a number of activities were undertaken in the town including:
A Walkability Survey
Consultation days with older adults and service providers
Audit of signage in the town
The Skerries Chamber of Commerce and Prosper Fingal Piercetown undertook to participate in the Business of Ageing programme, which is also being rolled out in the town.
Feedback from the all of this consultation was used to develop an Action Plan for the town, which will be launched shortly.
An Age Friendly Town Committee of Skerries Community Association is in the process of being established. This group will – among other things – be collating all existing relevant information; developing a new user friendly information database; and deciding on how disseminate this information to all the relevant stakeholders and older people themselves.
The Age Friendly Town Committee need your help!
Mary Conway and Brendan Sherlock of Skerries Age Friendly Town need your input.
They say:
We need people in the town to be champions for older people, especially
those who find themselves socially isolated due to health problems
Service Providers:
We need up-to-date information on your services for older people.
Clubs:
We need up-to-date information on the club. What are you doing for older people or former members and / or would you consider hosting an event for older people in the town at least once a year?
With your help we would like not only to update information in the town, but also to put together a calendar of events for older people in the town.
Please send your ideas to mary.conway@skerriesca.com or brendan.sherlock@skerriesca.com.