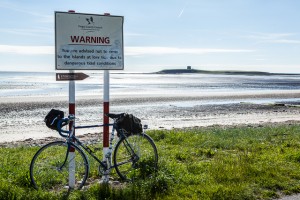 Skerries Cycling Initiative are looking forward to welcoming lots of new faces to their  "Rediscover your Bike" cycle (20 km) along quiet roads (Saturday evening, 21 June, from 7.30 p.m.), and their much-loved Family Fun Cycle to Ardgillan Park and back (Sunday 22 June, from 12 noon).
Rediscover Your Bike – Saturday 21 June – meet at Sea Pole at 7.30 p.m.
It is amazing how beautiful the surrounds of Skerries are, and how suitable for cycling!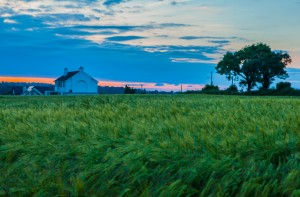 When I recently tested this route with the organiser from the SCI, I was pleasantly surprised – most of the tour was free of traffic, and very well suited to cycling. The beauty of the rolling hills around Skerries more than makes up for having to cycle up and down those said hills, and with a half-way decent bike, this is quite do-able.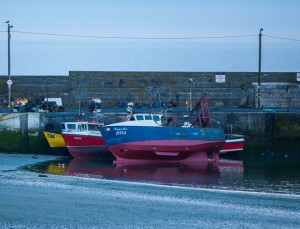 A half an hour took us past the Golf Club and on very scenic roads to the outskirts of Lusk. Then we turned towards Loughshinny, which we reached in another half hour. The evenings are possibly the ideal time for cycling – the light was only beautiful on the day we were out, and the break at Loughshinny Harbour was lovely.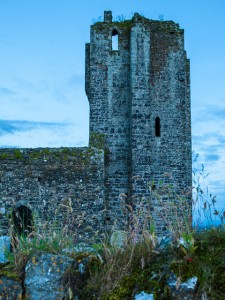 Refreshed and rested, we pushed on land-inwards, past Baldungan Castle (which I myself had never seen up close before, so we stopped for a photo), crossing the Skerries-Lusk road near the former Daffodil Gallery, and then on another beautiful back road down to Skerries again, where we rolled into town just in time to enjoy the last of the summer evening at the harbour.
This cycle comes highly recommended! It is aimed primarily at adults, including those who have bikes but may not have used them for a while.  Not suitable for complete beginners. See here for a map of the tour.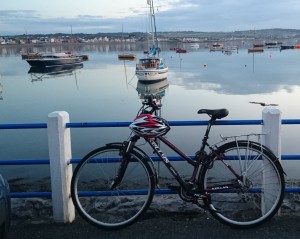 Starting from the Sea Pole at 7.30 p.m on Saturday evening 21 June; we anticipate returning there at around 9.30 p.m.
And don't forget the Family Fun Cycle to Ardgillan with a picnic by the Rose Garden. Meet Skerries Mills 12 noon on Sunday 22 June!
Photographs: Michael McKenna (4), Sabine McKenna (the last one).
 Skerries Cycling Initiative is a committee of the Skerries Community Association.