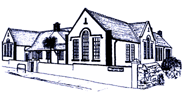 Skerries Community Association
Welcome!
Skerries Community Association is the umbrella organisation for many of the town's hard working groups, including the Board of Management of Skerries Community Centre, Skerries Tidy Towns Committee, Skerries Town Twinning Association, Skerries Cycling Initiative, Skerrries Soundwaves Festival, Skerries RAS endstage Committee, Crann Padraig, Sustainable Skerries and Little Theatre Funding Committee
It was founded as the Skerries Visitors' Association in 1914, formally established as the Skerries Development and Community Association in 1934, and in 1984, it was incorporated as the Skerries Community Association.
The SCA Website is currently being upgraded and will be relaunched in March or April 2014.
Co. Dublin