Welcome!
The SCA Website is currently being upgraded and will be relaunched in May 2014.
As part of this overhaul, and the review of the Skerries Community Association Online Strategy, we are asking everyone with an interest in our work to fill in our online survey. It will take between 5 and 10 minutes. The more responses, the better for our Online Strategy!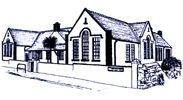 In the meantime, just a quick overview…
Skerries Community Association is the umbrella organisation for many of the town's hard-working groups, including the Board of Management of Skerries Community Centre, Skerries Tidy Towns Committee, Skerries Town Twinning Association, Skerries Reaching Out, Skerries Cycling Initiative, Skerries Soundwaves Festival, Skerries Rás End Stage Committee, Crann Phádraig, Sustainable Skerries and the Little Theatre Funding Committee.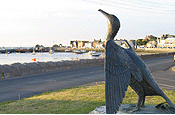 It was founded as the Skerries Visitors' Association in 1914, formally established as the Skerries Development and Community Association in 1934, and in 1984, it was incorporated as the Skerries Community Association.